Sri Sri Radha Shyamasundara Mandir Temple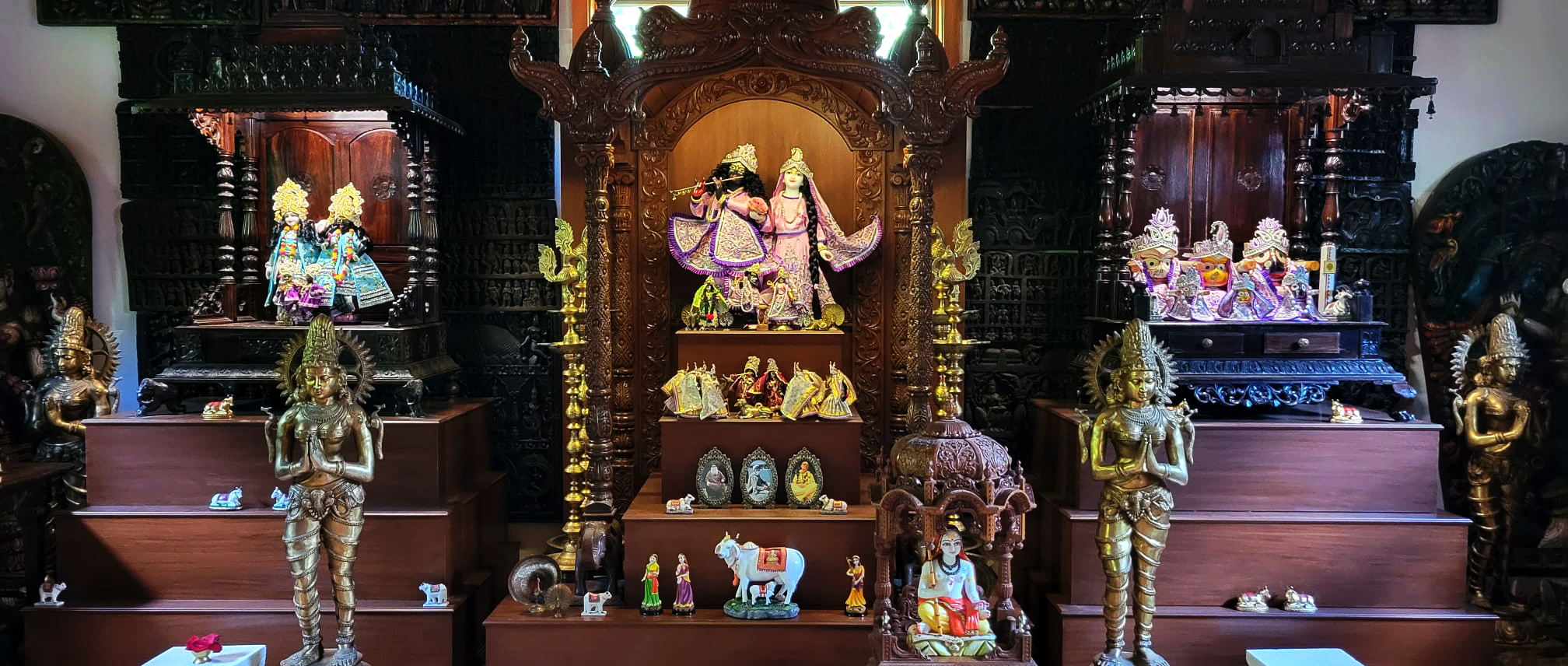 The Radha Shyamasundara Mandir is our main temple located at the heart of the Avadhutashram. It was founded by Prabhuji, H.H Avadhuta Yogacharya Ramakrishnananda Babaji Maharaja, under the guidance and inspiration of his beloved spiritual masters.
The temple serves the religious and spiritual needs of our small congregation and of the public in general.
The main deities of the temple are Shri Shri Radha Shyamasundara and they are accompanied by Ashta-sakhis, Vrinda Devi, Lord Nrisimhadev, Lord Jagannatha, Baladeva and Subadhra and Sri Krishna Balarama.
The central temple building is surrounded by smaller temple huts dedicated to Lord Ganesha, Lord Nataraj, Maha Kali, Durga Devi and Lord Hanuman.
This unique temple complex, enveloped by the marvelous and peaceful Ramakrishnananda Forest, provides an ideal atmosphere for meditation, devotion and contemplation.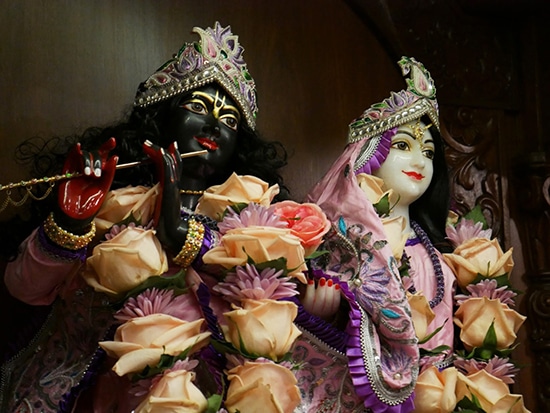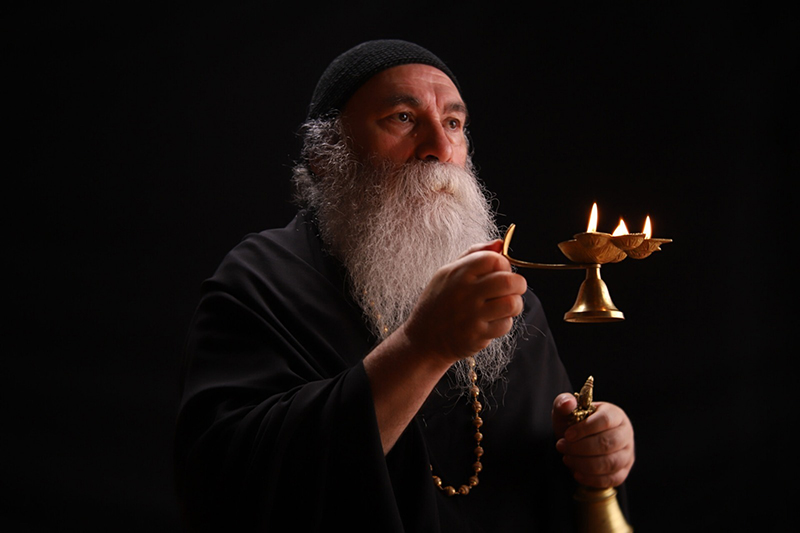 Public program hours:
The daily evening temple service is open to the public every evening at 8:00 pm. In the program: Evening puja, kirtan, philosophy talk, japa  meditation.
Public temple services:
Special pujas, homas and Vedic ceremonies are performed by request by our dedicated team of learned pujaries (priests). The ceremonies are open to our small congregation and to the public in general.